Donate today so Earthlands can purchase The Whitney Place and establish an Eco-Community, create the home campus for the University of the Wild, and protect 25 acres of land.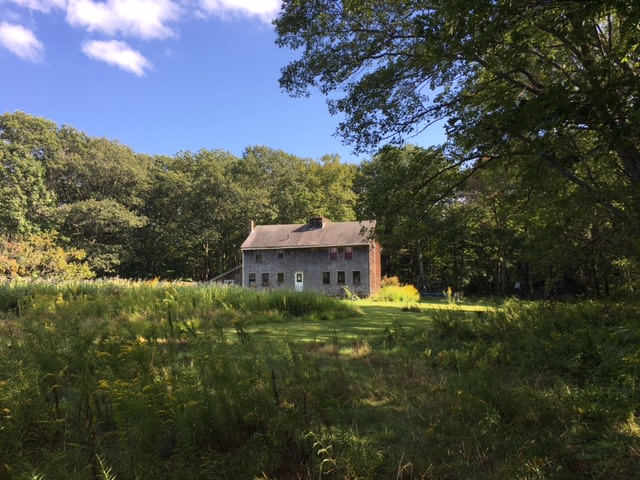 The purchase of the Whitney Place: a 25-acre property with an 8-room house, barn and apartment, open fields and woodlands will be transformed into a new center that serves as a hub for:
Eco-Community a living and learning model of cooperative principles
University of the Wild earth-based education for living in alignment with ecological systems
Land protection and sustainable organic permaculture food production 
The Whitney will provide the facilities and housing needed for both the Eco-Community and the University of the Wild campus. Converting the property from private ownership into a Community Land Trust will then protect the land for all.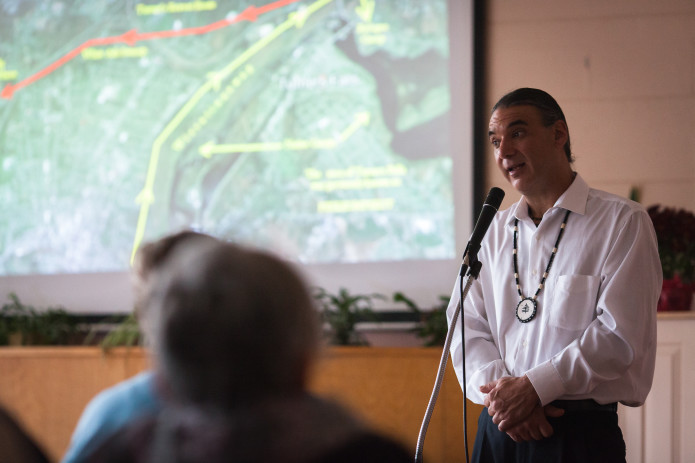 "I am in support of the land trust so that no one person owns it, but it is accessible for all."  – David "Tall Pine" White, Keeper of the Nipmuc Language
*******************************
THE GOAL
We need to raise a total of $400,000 before the closing date of October 30, 2017.  To date, we have much of the $400,000 needed (will update the total amount on our site soon) to purchase the property through community-based loans and donations from committed supporters. The last bit is within reach this last week, with your help!
INTRODUCTION
We believe humans are experiencing an inherent separation from the natural world, other life forms, and the human family. The entrenched worldview humans now possess isolates individuals from the cycles and insights of natural ways and have produced an unsustainable culture of consumption, greed, and separation.
The University of the Wild (earth-based education) and The Eco-Community (center for intentional community living) are based on the understanding that re-education, which is re-learning how to live sustainably and in harmony with the planet, one another, and one's self, is how we will begin to correct the challenges facing Planet Earth and All Life.
*******************************
Purchasing The Whitney will Advance The Earthlands Mission as it will allow us to Implement Five (5) Key Initiatives:
1. Eco-Communities – Our plan is to establish a demonstration model of a green, "net zero" residential community with new approaches to ownership, governance, and currency. The community will be an intentional gathering of people who strive to lead sustainable/regenerative lives in harmony with each other, other living beings, and the Earth.  Creating a successful model that can be replicated is the first step in advancing this initiative on a larger scale. The Eco-Community will be home to UofWild students and staff, the next generation of eco-leaders, Earthlands collective groups, and special membership guests.
..the Whitney Place at Earthlands will help demonstrate new models of education and community."
– Dr. Daniel Greenberg, President, Global Ecovillage Network
2. University of the Wild (UofWild) – offers college credit courses and training programs to a range of students and the general public.  UofWild is an alternative approach to the post-secondary education system using the best of modern research and study, combined with indigenous wisdom from the land. The students are in control, creating a new approach to education by empowering and mentoring the students to re-invent themselves as model ecological citizens, teachers, and leaders in their various chosen fields. The Whitney Place will be transformed into a new center that serves as a demonstration model for: An eco-community, sustainable housing, earth-based education, and organic permaculture food production. These initiatives will be overseen by the UofWild to advance sustainable and regenerative practices designed for minimum impact on the Earth.  To date, the Uofwild has yet to reach its full potential due to not having a main campus to provide facilities and housing for staff and students. The purchase of the Whitney Place will provide the main campus as well as an opportunity to attract top industry leaders to assist us in furthering our mission.  Click to learn more about the University of the Wild.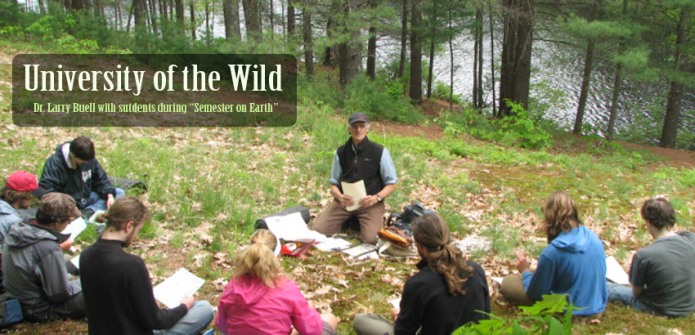 "…the solutions to the present ecological and social crises must be radical and profound."  Dr. Larry Buell, Founder, Earthlands
3. Native American Nipmuc Tribe will be a Founding Partner with rights to The Whitney Place. With the Nipmuc Cultural Center being developed on nearby Native Land, the Whitney Place will offer residency, community space, and sites for classes and events.  The Nipmuk Cultural Preservation, Inc's mission is to preserve and promote Nipmuc culture, language, and ceremony, while improving the quality of life for Nipmuc citizens.  Programs on Nipmuc land and at the Whitney Place may include: powwows, cultural events, language instruction, ceremonies and rituals, Spirit Lodge Teachings, educational programs, and workshops on social justice topics.  The Nipmuc, in collaboration with the University of the Wild's "Semester on Earth" credit courses, will construct a "Pre-Contact Nipmuc Village and Study Site" on the Nipmuc land for the "hands-on" study of Nipmuc Cultural History.  To learn more go to http://www.NipmucNation.org/

"…it is a dream come true to finally have some of our original landback and to build our Nipmuc Cultural Center near the Whitney Place at Earthlands."
– Fred "Nippin" Freeman, Chair, Nipmuk Cultural Preservation, Inc.

4. Program and special event space The Whitney will give us a space to offer a wide range of programs and events in alignment with the Earthlands' mission. In addition, it will provide housing and community space for program/event participants, visiting instructors, and special guests.
5. Protect 25 acres of land by placing the public land into a community land trust. Wild edible food, local medicinal plants, wildlife habitat, and ecological forestry will all be protected under the land trust.
*******************************
HOW YOU CAN HELP
Time is of the essence! By October 30th, we must raise the needed capital to purchase the Whitney Place.  With much of the $400,000 already raised to purchase the Whitney Place, we are reaching out to you in a grassroots effort to support bringing this project to fruition. We need your help and we need it now!
The TOTAL campaign will be a success if the amount of 400k is raised.  Any additional funds raised will go directly to expanding the listed programs and services for students, Earthlands members and the community after the land is secured and prepared.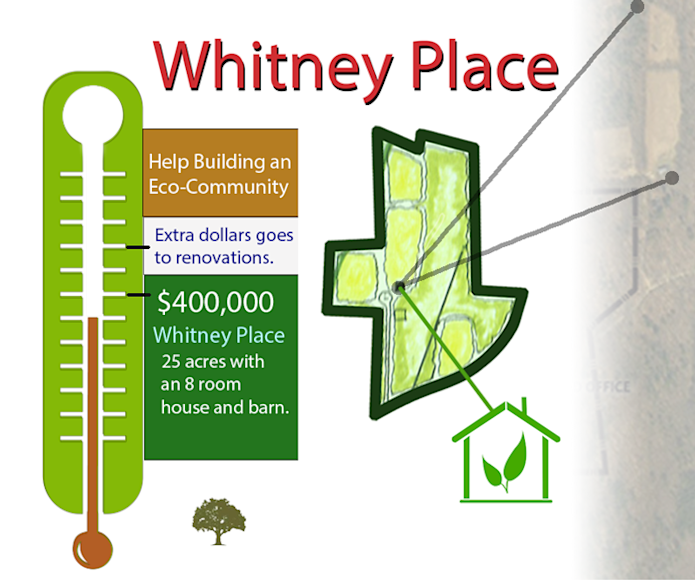 YOUR PLEDGE IS SECURE.  If for whatever reason, the total goal isn't raised with this and our other fundraising efforts, by October 30, your donation will be returned.
A BREAKDOWN OF THE NUMBERS
$ 385,000     Whitney Purchase price with closing costs
$   15,000     Minimum startup capital
$ 400,000     Total needed
($350,000)  Money already raised through community-based loans and donations.
$  50,000 – Money to be raised before October 30th
*******************************
ABOUT US
Earthlands Community Land Trust is a special project under the Institute for Environmental Awareness, Inc., a 501(c)(3) non-profit organization founded in 1973. As well as a partner to the Earthlands Group, which together forms Earthlands. Earthlands is set on 150 acres of common ownership land dedicated to fulfilling the mission "to offer programs and services to people of all ages and circumstances that will provide living and learning experiences in connection and harmony with the Earth and all life". The Earthlands Group is an Earth-based social and environmental network of organizations and collaborators who offer sustainable and regenerative programs and services.  Listed are some of our members.

Earthlands Retreat and Program Center (lodge, meadow, and campground for retreats and events next to the Whitney). – www.earthlands.org
The University of the Wild – website re-launched soon
Nipmuk Cultural Preservation, Inc. Center at Earthlands –www.NipmucNation.org
Earthworks Programs – www.earthworkprograms.com
Eco-Community – will be added to this list once the Whitney Place is secured www.uofwild.org
Global Network of Partnerships & Collaboration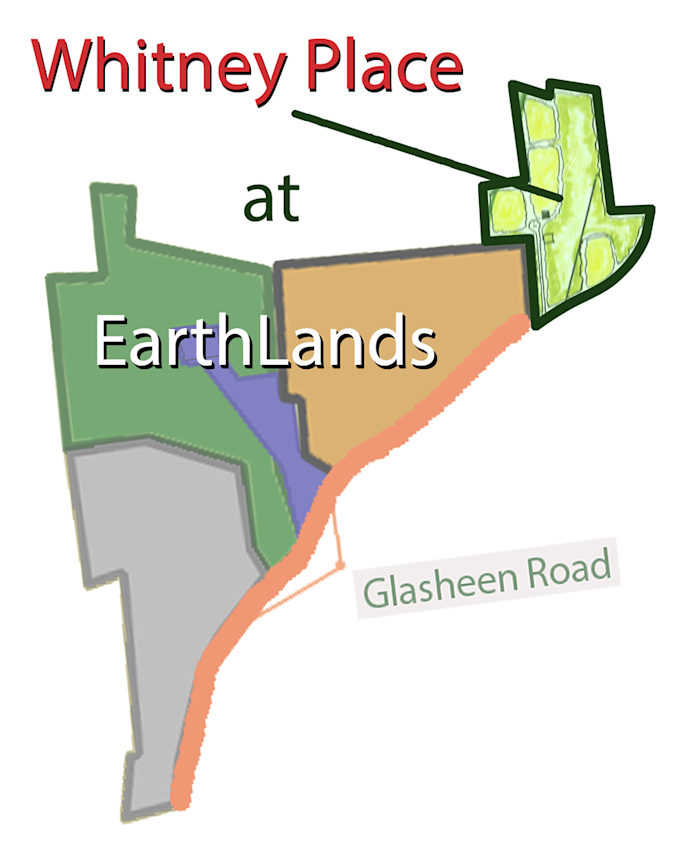 *******************************
Some of what Earthlands has done to date:
Earthlands has protected over 200 acres of forestland and worked with the Commonwealth of Massachusetts to preserve 4,000 acres of surrounding land. We've identified several rare and endangered species, vulnerable habitats, have become a safe haven for animals during the hunting season, and have protected and gifted back the Native American land.  In addition, Earthlands has been a program site for groups such as Greenpeace, Rain Forest Action Network, Northeast Sustainable Energy Association and well over thirty (30) recognized organizations.
"Earthlands has the most diverse ecologies I've worked with."
Cathy Pedevillano, Ecologist
*******************************
AFTER THE PURCHASE OF THE WHITNEY OUR PLANS WILL INCLUDE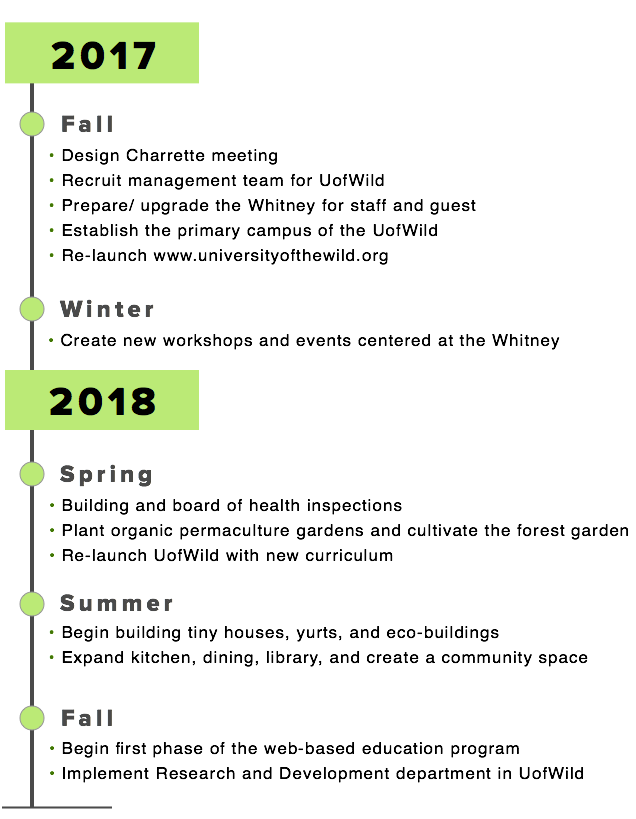 Also keep an eye out for our new membership program for UofWild and Earthlands Group members coming in Winter of 2017!
*******************************
FINAL MESSAGE
We welcome you to participate in our dream for the NEW EARTH so that we all may live in a world where Planet Earth is experienced as an interconnected, natural ecological system where human beings live and thrive in harmony with all life. We welcome you and your donations to help manifest "a dream worth living" and invite you to share this campaign with your networks, friends, and colleagues so that we all can move toward the change we know must come.
Thank you for helping bring the Whitney Place at Earthlands to its full expression – land protection, eco-community, and earth-based education!  The staff of the Earthlands Community Land Trust and the University of the Wild extends gratitude for your support, guidance, and generous contribution to our work and this vital campaign.
TOGETHER WE CAN SUSTAIN & REGENERATE THE EARTH!
As a

perk

, we can give you either a discount rental credit based on the amount given or a tax write deduction for your donation.  Message us for a tax write off OR if there is interest in using the Earthlands Retreat Center in exchange for your contribution.  We are working on a full list of all rental locations, products, and services on a single web page with any profits going into the Land Trust.  Until then, contact us for more details.
*We want to share an experience of the land, our mission and a glimpse of what we're doing in our perks with our Earth-based education supportive community.  Only if we meet our goal(here is our total amount raised), we are offering night stays as perks at the Whitney House and in some of the surrounding buildings that are part of the larger Earthlands Eco-community (see area map above).  This can be a way of getting involved with the projects that are there, or taking a breath of fresh air in a new space.  Choosing a room at the Whitney House, yurt or the Earthlands Retreat Center (if booking request fits their separate schedule) next door as a perk is a way to help us sustain our vision and a way to improve yours.  Please message us with any questions or concerns.